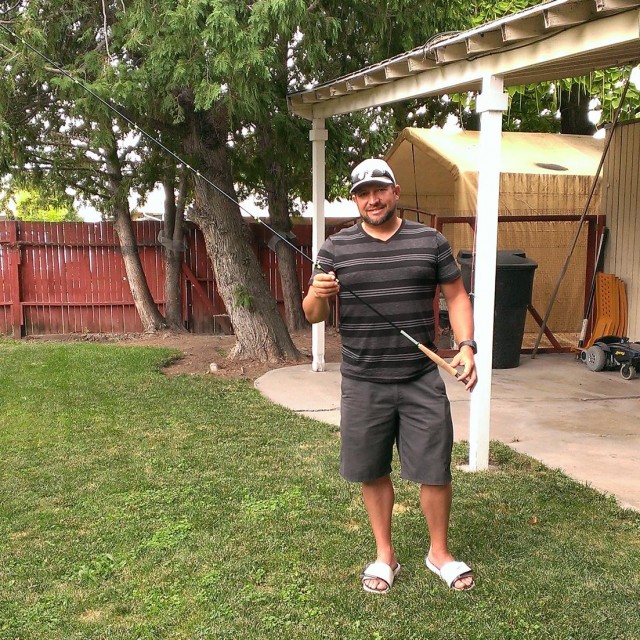 New client, Adam Smith, AKA "Gump", picked up his new Nadi Fly Rod, he appropriately named Gump, this afternoon (7-28-14). Like a proud new papa–he just took up fly fishing recently under the experienced tutelage of Kory Horlacher, also a die-hard Nadi Fly Rod addict–he holds his beautiful new baby with pride and care.
Lucky for Adam, he didn't waste any time ordering his first Nadi fly rod. Why waste time and money using an inferior mass produced fly rod bought off the retail shelf when he could order a custom rod carefully hand-crafted from start to finish by Randy Rodriguez' hands and heart dedicated to the best in fly rod function and aesthetics.
Adam's rod is built on the Batson Rainshadow RX6 dark blue 9foot, 5weight, four-piece,blank; Batson's shiny gunsmoke, aluminum Alps RA701 reel seat; super grade reverse half wells cork grip; Batson Forecast hard chrome single foot guides, tip top and hook keeper; Pac Bay Minima 4 stripping guides; a burled aluminum winding check; and Pro Wrap neon green colorfast thread wraps with a dark blue inlay band.
With a satin silver anodized aluminum Nadi Fly Rod tube and rod sock to complete his rod package, Adam is set up with a first fly rod that will outperform rods two to three times its price and serve him well for years to come.
Congratulations, Adam, on your first Nadi Fly Rod purchase!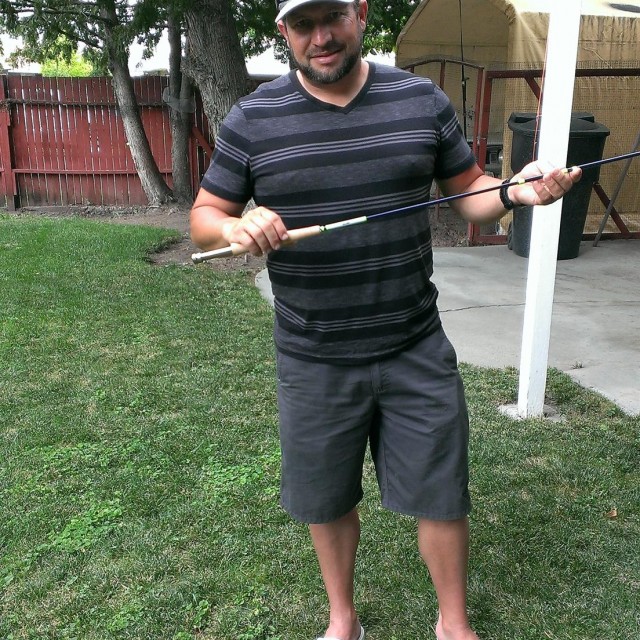 (A photo gallery of Adam's fly rod will be added to the custom rod gallery page in the near future. It's an eye-catching instrument; a real winner!)